SPELINGEN – a new Harp Concerto by Wilbert Bulsink
In April 2018 was the premiere of the harp concerto by Wilbert Bulsink with the Dutch 'Orkest van het Oosten' (Orchestra of the East-Netherlands) under the direction of conductor Ed Spanjaard.
See here the video compilation and trailer!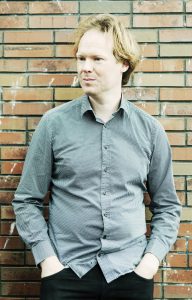 Composer Wilbert Bulsink wrote in  2013 for Miriam the short solo piece 'voordat'.
For a concert in Cairo with the European Egyptian Contemporary Music Ensemble, Miriam asked him to add an accompanying ensemble part to the solo piece.
Ed Spanjaard who conducted the piece in Egypt suggested to add three more parts to the piece for harp and symphony orchestra and to perform it with his orchestra in Enschede.
Spelingen works with different harp techniques and gives each of them a focus in one of the movements: very high and soft flageolet-sounds, very loud and oboe-like sounds with a sponge on the stings and damped sounds with a cloth woven through the whole harp. And finally, there are also some 'normal' harp melodies…