STUDYING
Since September 2018 Miriam holds a professorship for harp at the Royal Conservatory of Antwerp, Belgium.
Since 2020 she also teaches chamber music and contemporary music at the Conservatory of Amsterdam.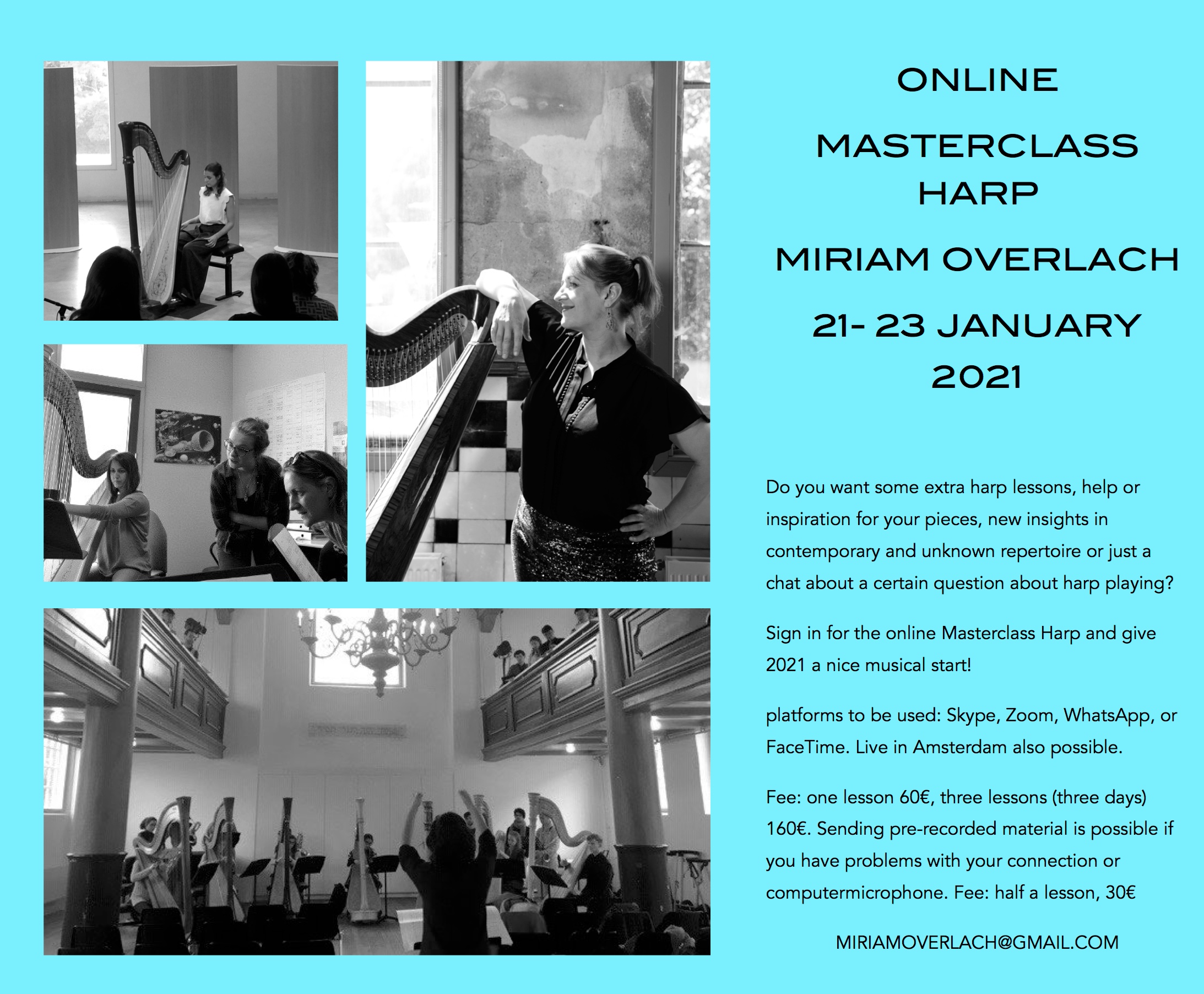 You can always call or write to me for a private (trial-)lesson. Come to Amsterdam or see me on Skype.  Fee: 60$ (50€) per hour, more below.
MASTERCLASS & WORKSHOPS
Miriam is a regular guest at Dutch Conservatories for workshops and exams and at (International) Harp and Music Competitions. In 2015 she organized together with her colleague from Composing for Harp, Sabien Canton, workshops at the Conservatories of The Hague, Zwolle, Arnhem, and Groningen for composition students and harp students to work together in a 3-month-period. Several special and nice pieces were the result.
Miriam offers several different types of workshops and masterclasses for composers, harpists, and chamber ensembles.
Are you a composer and searching for some help for your harp part? I offer you a 'screening' of your piece and a skype-session for a fee of 40$ per hour.
Are you a harpist and searching for a normal lesson or some special help for contemporary music? You can always call or write for a lesson – live or on skype – for 60$ (50€) per hour
Do you have a chamber ensemble and want to come to Amsterdam? Together with my colleagues from Lumaka we offer you several lessons on chamber music